JET Engineering provides engineering services to our customers who need innovative solutions to challenging issues. With its experienced and certified engineering team, JET is known for providing solutions for today, and tomorrow, with advanced architecture and design to allow for extension of your systems as you grow and expand.
The JET team brings a depth and breadth of experience from many industries on which it can draw upon to do what it does best – build smarter systems.
Government Core Capabilities
Machine vision is a broad industry term for using visual data to perform many functions including measuring, sorting, locating, and reading parts under inspection. These functions require skills beyond software development, such as: the choice of the correct camera, selection of the right lens for color and focus, as well as, installation of lighting. Further consideration must be given with the mechanical handling of parts under inspection.
JET Engineering has experience in all aspects of a complete machine vision application including:
In-line production inspection station with sorting
High-speed counting
Robotic pick and place
High accuracy measurements
Tracking using barcodes and OCR
Industrial embedded vision
JET Engineers utilize NI Vision Development Module and NI Vision Builder for Automated Inspection, coupled with a common test framework to quickly prototype, build, and integrate the project. In addition to machine vision, JET's extensive background in production test and automation enables the tight coupling of machine vision applications with other aspects of the system, including the correlation of images with data acquisition or motion control.
Automation Control Systems
JET works across many industries, analyzing processes, and finding ways to improve throughput, reliability and effectiveness. Often this comes down to automation, where JET excels. The team stays in tune with leading edge technologies and techniques to apply to any process from R&D through final production.
JET implements control systems in numerous formats. JET's strengths are in C++, C#, RS Logix, LabVIEW, TestStand, and VeriStand. Depending on your unique design characteristics, JET can build a control system you can support and will serve you for years to come.
Technical ability, internal capacity and external expertise are all reasons to outsource the build of your test racks.  JET understands that build to print also requires that extra touch of forward-thinking to ensure your system is what you envision it to be. We produce electrical schematics and model designs from the specifications you provide.
JET provides build to print services, coupled with access to our top engineers, for any additional support.
Build to Print Design
Engineering Support Services
Custom Design
Consulting
Leveraging our expert team of engineers, JET Engineering is capable of full-service research and development support. With experience in testing and data acquisition, automation and controls, drones/UAS, robotics, fabrication, machining, CAD, and software development, we provide innovative and deliberate strategic solutions. Utilizing our expertise in the latest technologies, JET Engineering is ready to help our clients develop, maintain, and usher in solutions for IoT/Industry 4.0 across any industry.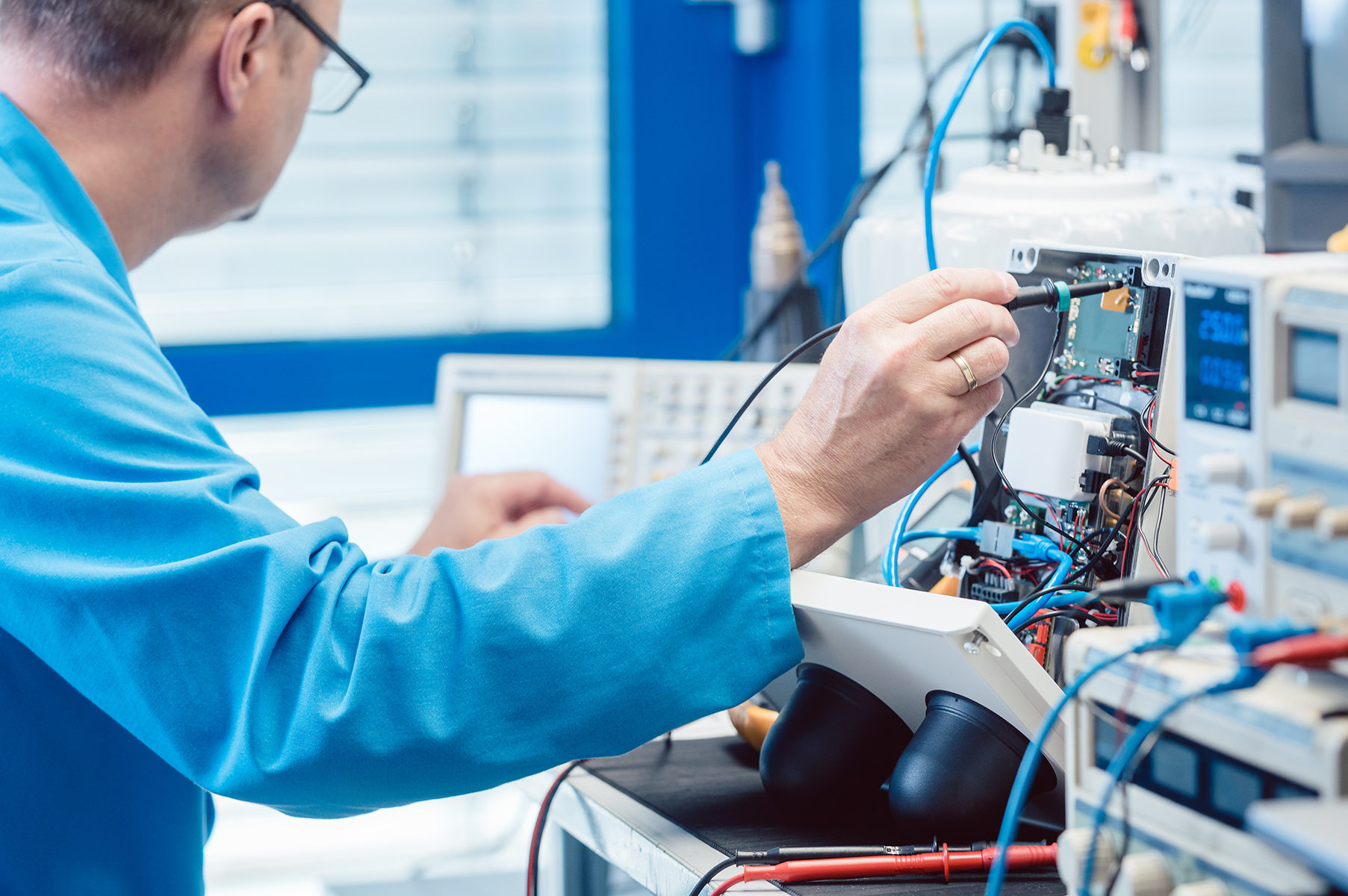 JET works with manufacturing engineers and test technicians to provide the best workflow, often improving the process along the way. JET also provides reliable and robust system hardware and interfaces. Connecting to your unit under test, reliably and repeatedly, will affect the quality and longevity of any test system.
Verification and validation of your engineering process should be completed on the production line. A production test system should not slow down the line, but should be a tool of both operations and engineering. Consideration must be given to the time of the test sequence as well as system feedback for the technicians troubleshooting potential problems on the assembly line.
This environment relies on hi-speed testing to keep throughput at a maximum, while not losing any test integrity or data. Proper testing should also enable the user to troubleshoot failures quickly and efficiently.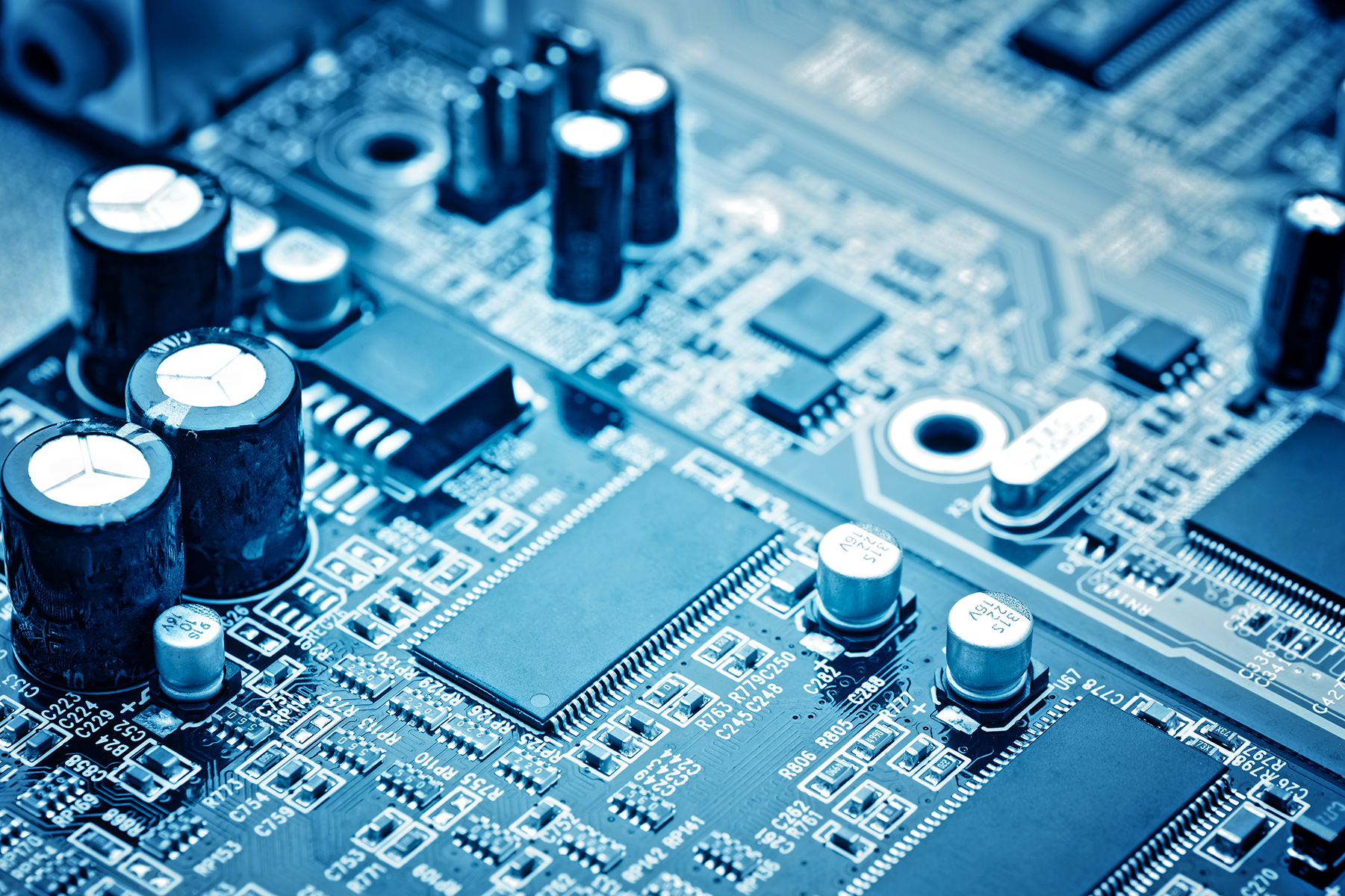 When your test system requires inputs or outputs that are not commercially available or if you just want to reduce system complexity or cost, JET Engineering can help. Our engineers will work with you to build a custom electronics package that will keep your test system on track and on budget.
Real-Time Acquisition, Analysis, and Control
Embedded/FPGA
Automated Testing Expertise
Automated Regression Testing
Hardware in the Loop (HIL) Systems
High-Speed/High-Data Throughput
Advanced Software Architectures
User Workflow Analysis and Design
Machine Learning
Machine Control
Configuration Management
Automated Manufacturing Processes
Data Acquisition Systems for Research
Design Validation Test Systems
Phase Gate Project Management
Agile Process Execution
Stakeholder Impact Analysis
NI Software: LabVIEW, TestStand, VeriStand
Project Management
Custom Turn-Key System
Design/Build
Legacy System Replacement
Systems Engineering Expertise
System Support Services
Technical Training/Consulting
NAICS: 541330, 541340, 541380, 541490, 541511, 541519, 541690
CAGE: 86HQ0
DUNNS: 03-331-5196
SIC: 87119903